I'm Cherie Griffiths, a life coach specializing in divorce coaching and well being.  I've always been very resourceful, curious, intuitive, empathic and having processed a very difficult divorce, and so much grief from a young age,  I created New Roots Coaching as a way to support the process of divorce, with rebuilding in mind for renewal and a fresh start, just as healthy roots in the best environment would support a new tree or a new garden.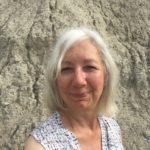 One of the fundamental approaches to New Roots Coaching is the mission to maintain and optimize physical, mental, emotional and spiritual health, stay focused and mindful while coping with stress, anxiety and adapting to change without burning out.  I remember when the judge granted our divorce and said to both my ex husband and myself, that 'you have failed your marriage'.  You can imagine what I thought when I heard that!  He challenged my beliefs to shift those words into…divorce has the possibility to be an empowering vehicle for other opportunities, profound transformation, while discovering new gifts, and feeling inner peace.    
When my marriage ended, I started a new career with studies in Natural Health, Holistic Nutrition, Bodywork & Energy Medicine (Reflexology, Acupressure, Massage, Craniosacral Therapy, Stone Medicine), Bach Flower Remedies. I continued with further education in The Art & Science of Coaching with Erickson International and CDC Certified Divorce Coaching, opportunities I may never have had during marriage. I also transformed homes, designed gardens, and worked part time as a garden helper and became a teacher/workshop facilitator.  As a single mom with 4 kids and teens at the time, I admit it was challenging, but there is hope and healing through divorce, and grief.
Would you like to learn more about the ways I can support you or to connect with me?  Lets connect  here