New Roots Coaching provides compassionate divorce support, solution focused coaching and holistic health approaches for adults in midlife to reduce chronic stress, anxiety and declining health to prevent burnout and build a new path towards wellbeing, harmony and peace.
Prolonged and chronic stress from such profound life changes alter the future. If left unmanaged, it can build up to a stage of burnout, loss of valuable time, loss of quality of life and potentially loss of money.  Endings are not meant to loose yourself. There is light on the other side, although it may appear very dark when going through it alone.
My name is Cherie Griffiths…and I extend a warm invitation if you respond yes to the following questions, to have a complimentary conversation with me in an exploration of possibilities.   I can be reached by clicking here.
Are you unable to focus and lack concentration at your workplace, career or home?

Are you living in constant worry, frustration, feeling lost, discouraged and not sure how to move forward?

Do you feel like you are on a roller coaster of emotions, and unable to get off of it?

Are there ways you know you are not eating well,  tending to isolate yourself, and feel truly alone?   

Might you be using escape as solace, developing non beneficial habits, to cover up the pain?

Is your decision making process based on the opinions of well meaning friends?
How would you like to create more peace, and calm to focus forward mindfully and stop the injurious ways you are dealing with chronic stress?
What would moving forward, with grit, gratitude and resilience look like to you?
Rebuilding a new life, and discovering your inner wisdom, having fewer regrets, better health and purpose are a great gift and investment in yourself. Please reach out, that invitation is extended to have a conversation of possibilities and it is complimentary.  I can be reached by clicking here.
For extended private coaching sessions, or packages, please click below to learn more.
This is an invitation to connect with me to arrange for 60, 90 or 120 minute Solution Focused Coaching  sessions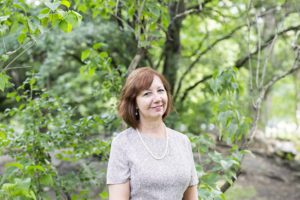 Coaching Packages are also offered from 30 – 90 days and are encouraged for longer term support and guidance.  For more info and the 3 milestones…
Milestone 1 which is a 30 day coaching package is suggested for you. 
If you are in the process of separating or divorcing and sinking into a muddy downward spiral and can't find your way out.
Milestone 2 which is a 60 day coaching package is suggested for you.
If the separation or divorce papers been signed and you are longing to set new roots down, heal your heart and soul through starting a new journey.
Milestone 3 which is a 60 day program is suggested for you.
If you are at a stage where your transition through separation has settled, you have your roots set and what is most important in your transformation is to allow your personal growth to flourish and grow.
Eastern Townships, Quebec, Canada…feels like home again   photo:  Cherie Griffiths