Natural therapies complement the coaching sessions that offer an experience of self care, stress relief from ongoing or prolonged stress, the time to unwind and become grounded and centered again.
Each session invites you to sink deeply into a state of deep relaxation, allowing your muscles and nervous system to unwind and release built up tension and emotions that have often been draining.
Combined with coaching, or alone, the healing approach of natural therapies further assists to balance physical ailments that may be presenting as result of chronic stress, from a transition such as a dramatic separation or divorce.  The ability to feel more focused while coping with separation and divorce is beneficial while improving circulation, keeping the immune system functioning optimally and the connection to the mind, body, spirit.
Natural therapies are offered as sessions from 60-90-120 minutes and uniquely designed for each individual.
Immersions that meld together coaching and natural therapies are available where we spend 3-4 hours together focusing and combining the optimum modalities just for you.  If you would like to learn more, I warmly invite you to contact me here.
Serenity Sessions – pure relaxation, stress relief, grounding, assists with deep sleep
Therapeutic Reflexology – plantar fasciitis, hormonal imbalances, inflammation, bunions, chronic stress, adrenal fatique
Cranio Sacral Reflexology – cardiovascular, lymphatic, hormonal
TCM Body/Mind Acupressure Therapy – acupuncture without needles
Biodynamic Cranio Sacral Therapy
Jade & Basalt Warm Stone Reflexology
Sonotherapy – Tuning Fork Therapy
Body/Mind Acupressure
Chakra Balancing
Bach Flower Essences Consultation and Remedy Preparation
Holistic Nutrition Consultation – reduction of inflammation, detox, stress management, therapeutic lifestyle program meal planning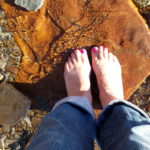 REFLEXOLOGY THROUGH SEPARATION
Going through separation and divorce leaves little time for the feet when the overwhelm is in the mind…polar opposites on the body, or are they?
The feet hold the map of the rest of the body and mind, and working holistically, Reflexology is one of the ways of assisting you along your journey, even if you are sitting still.   Working through the feet helps the mind and the nervous system to return from overwhelm to a state of true grounding and relief to come back to a place of centre to be able to think straight, and regain some senses through the waves of separation and divorce.
Classic reflexology starts off with some warm ups of the feet, and pressure via the thumb or fingers along the zones and organ referral points.  Some reflexologists such as myself who are also acupressure therapists may spend longer on the acupressure points for added benefit.   A regular session lasts approximately 60 minutes and additional time may be added with a lower leg & foot massage, using warm stones, or adding an acupressure shoulder and neck release technique that further relieves strenuous neck tension.
Although Reflexologists do not 'diagnose or prescribe' from the sessions, feedback may assist YOU to be more aware of your holistic state, and sometimes there are suggestions for your client care at home.
For a soothing, deeply grounding Reflexology session, I offer 4 services as follows:
Serenity Reflexology 
75 minutes $75.00 
Therapeutic Reflexology – 3 sessions minimum $275.00
Reflexology Deluxe, with lower leg & foot massage infused with aromatherapy
75-90 minutes $100.00
Reflexology/Acupressure Neck & Shoulder Tension Release
90 minutes $100.00
Rock & Roll Reflexology, with the soothing heat of warm stones, tucking under shoulders, with lower leg massage for tired sore feet and muscles.
90 minutes $120.00
for more information on Reflexology for You…
BACH FLOWER REMEDIES
The flower remedies are a well known repertoire of 38 essences founded by Dr. Edward Bach from flowers, trees and one from rock water. They are the essences or energetic gifts found in nature that resonate with an emotional imbalance in the transformational process that naturally allows you to move forward with more ease and grace, peace and clarity.  Their healing benefits are gentle and subtle and are used through 7 categories of emotions:
For Those Who Have Fear
For Those Who Suffer Uncertainty
Insufficient interest in present circumstances
Loneliness
Over-sensitivity to influences and ideas
Despondency or Despair
Over-care for welfare of others
Dr. Edward Bach wrote 'Disease of the body itself is nothing but the result of the disharmony between soul and mind. Remove the disharmony, and we regain harmony between soul and mind, and the body is once more perfect in all its parts.'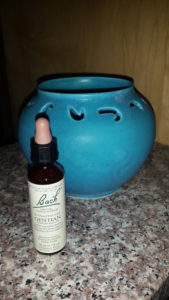 My experience with the Bach Flower Essences, having taught courses and workshops offer an approach to healing, especially through transition and in a highly stressed state of being, that is subtle and a complimentary.  They are natural and safe and are thought of as essences that peel away the onion layers of emotional blockages.  The 38 essences are complimentary and beneficial through the coaching process along the healing pathway for my clients and the best suited essence.
A consultation/questionnaire is the best way for us to determine the necessary remedies which last for 21 days, and a re-evaluation afterwards to either continue with the same remedy or to change essences.  Some of the reasons one would find the flower essences valuable is for having shocking news, repetitive thoughts that prevent sleeping, fears and uncertainty.
As this is a workshop that I also teach, my 15 years experience in using the essences allows me to find the most valuable remedy mixture bottle (includes up to 7 essences) to facilitate your journey through overwhelm and stress.
Consultation (in person) & Preparation of a Remedy Bottle (up to 7 essences)
$85.00
Consultation (online via Skype or Zoom) & Preparation of a Remedy Bottle (up to 7 essences)
$100.00 mailed anywhere in Canada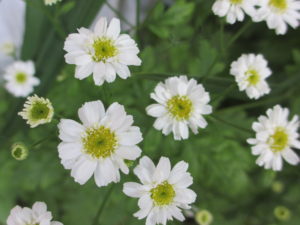 If you've ever wondered about the power of nature, try moving a tree with your bare hands.
If you've ever wondered about the power of nature, observe the seasons.
If you've ever wondered about the power of nature, be one with it.