New Roots Coaching's special offer for the month of February involves the theme of:
Exploring Heart Health and Healing of the physical heart, emotional heart, energetic heart through food, coaching, and the wisdom of ancient medicine (Traditional Chinese Medicine).
Did you know that the physical heart is more than a muscle that pumps and circulates blood?
It takes more than proper nutrition, and balanced exercise, and physical alignment of the bones, muscles and tissues to optimize its function as part of the holistic approach to the body.
Did you know that in TCM (Traditional Chinese Medicine), the heart also has a heart protector, and the chi (life force energy)  can become contracted to stop the flow, or it can become expanded to allow more chi to flow in?
Did you know that there are more neurotransmitters in the heart, than in the brain, and that it is the heart that directs the performance of the brain, and not vice versa?
Research has shown that the heart communicates to the brain in four major ways:
through the transmission of nerve impulses
via hormones and neurotransmitters
through pressure waves energetically (through electromagnetic field interactions)
Communication through the heart affects the brain's activity, decision making and functioning.
Ahhh, the reasons to explore the heart, heal the broken parts of it, and cultivate a richer life.
February offers a 1.5 hour session with me where we start to heal the heart, through food choices, acupressure, coaching, and a process/tool that I guide you through.  You will feel the expansion in your heart, a sense of freedom and clarity.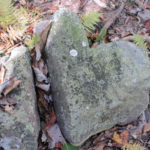 This is a very unique package with a special offer valid through February only @ $125.00.
Please reach out, contact me for more info!