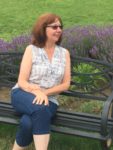 IF YOU ARE…
thinking of separating
in the process of separating
divorcing
rebuilding and restructuring your life
I offer PERSONAL COACHING SESSIONS  online via Zoom, phone, WhatsApp or in person
for clients wishing to work together as required.   It is also a Pay What you are Able scale rate.
one on one sessions are beneficial when…
you are uncertain of your next step and a collaborative thinking partner would assist with an urgent concern
in a highly overwhelming situation and you suffering from anxiety
a neutral sounding ground can assist with perspective
you would benefit from centering and grounding to remain calm
the inability to focus at work due to distraction and stress is creating more stress
you are preparing for an attorney's appointment and require  assistance to structure your questions
remaining calm to be a credible client for an attorney or court appearance
stress reduction and perspective.
Person coaching sessions can be scheduled as required and will assist with your most urgent concerns, help you to reduce stress and take your next step with clarity.
In order to make individual coaching available for clients of different income levels, and different situations I offer a Pay What you Can Scale
based on honesty, integrity and availability of funds at the time of our coaching together and the investment in yourself.
60 minutes      $90.00/$115.00/$140.00    pay what you are able
30 minutes      $50.00/$62.00/$75.00         pay what you are able
via e-transer to cherieshygrif@gmail.com
please click here to contact me and schedule our 60 minute session or connect with me via WhatsApp @ cherie griffiths
My Warmest Regards,
Cherie Griffiths